Saturday, May 11th, 2019 - Suggested Donation: $20 * Le samedi 11 mai 2019 - Contribution: 20 $
Christina Martin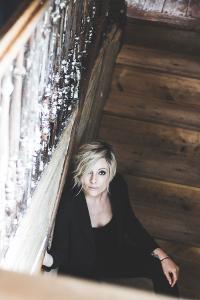 ROLLING STONE GERMANY CALLS MARTIN "A SUPERIOR SINGER SONGWRITER"
"Impossible To Hold" won 2018 Music Nova Scotia Award Pop Recording of the Year, is Martin's sixth and strongest studio album, achieving a perfect balance between organic ambience and impeccable production. "I'm writing about faith and love, but I haven't shaken the need to write about the darker things that are part of our human journey".
Christina began recording her own music while slogging it out on the Austin, Texas bar scene. A multi award winning singer-songwriter, she has been relentlessly recording and touring in Canada and in the UK and Europe, building connections at venues big and small, singing songs about loss, love and perseverance. Her songs have been featured in films and television 1
At her Canadian tour dates, Martin partners with The Centre for Addiction and Mental Health to promote the work of Canada's largest mental health and addiction teaching hospital.
For more information about Christina and her music please visit: www.christinamartin.net
*
ROLLING STONE ALLEMAGNE DÉCRIT CHRISTINA MARTIN COMME ÉTANT « UNE CHANTEUSE-COMPOSITRICE HORS PAIR »
Le 6ième album studio de Christina « Impossible To Hold » remporte en 2018 le prix Enregistrement pop de l'année au Nova Scotia Music Award. L'album est un parfait équilibre entre l'émotion et une production impeccable. « J'écris sur la foi et l'amour mais j'ai encore besoin d'écrire sur l'aspect sombre qui hante nos vies. »
Christina a commencé à écrire sa propre musique en roulant sa bosse dans les bars d'Austin au Texas. Récipiendaire de plusieurs prix interprète/compositeur, sans relâche, elle enregistre et fait des tournées au Canada, au Royaume-Uni et en Europe chantant sur l'amour, la persévérance et la résilience. Ses chansons ont étés choisies pour des films et des émissions télévisées.
Pour sa tournée canadienne, Christina s'associe au Centre de toxicomanie et de santé mentale, le plus grand centre universitaire du genre au Canada, afin de promouvoir leur mission.
Pour en connaître davantage sur Christina : www.christinamartin.net
Sunday, June 9, 2019 - Suggested Donation: $20 * Le dimanche 9 juin 2019 - Contribution: 20 $
Jerry Leger
33-year old singer-songwriter Jerry Leger has received praise in Rolling Stone, Pop Matters, Globe & Mail, The Toronto Star, No Depression, Americana UK, Exclaim! and from fellow songwriters such as Ron Sexsmith and Michael Timmins (of Cowboy Junkies, who is also Leger's producer/label head at Latent Recordings), yet he's remained somewhat under-the-radar. Leger is prolific, uncompromising and fixated on artistic success. The examples are throughout his already large and impressive body of work. Leger has toured Canada and the States multiple times playing shows with The Sadies, Justin Townes Earle, Jill Barber, labelmates Skydiggers, Ron Sexsmith and Dawes. In 2018 Jerry made his European debut with two tours in support of his acclaimed double LP Nonsense and Heartache(Latent/Warner/Proper). They included dates with Trampled By Turtles, Sarah Shook & The Disarmers and the Take Root Fest, sharing the bill with artists such as Neko Case, Kurt Vile, Father John Misty, Shakey Graves, Alejandro Escovedo and more.
*
Le compositeur-interprète de 33 ans a été louangé par les revues Rolling Stone, Pop Matters, The Globe and Mail, Toronto Star, No Depression, Americana UK et Exclaim! en plus de ses pairs comme Ron Sexsmith et Michael Timmins des Comboy Junkies mais est encore plutôt méconnu. Jerry est prolifique et ne fait pas de compromis sur sa carrière artistique. Son impressionnante feuille de route en fait foi. Jerry a fait de nombreuses tournées au Canada et aux États-Unis, se produisant avec The Sadies, Justin Townes Earle, Jill Barber, ainsi que ses confrères d'étiquette, Skydiggers, Ron Sexsmith et Dawes.
En 2018 il a fait ses débuts en Europe avec deux tournées de promotion pour son album double Nonsense and Heartache (Latent/Warner/Proper), se joignant à Trampled By Turtles, Sarah Shook & The Disarmers et Take Root Fest et partageant la scène avec des artistes tels que Neko Case, Kurt Vile, Father John Misty, Shakey Graves, Alejandro et autres.
Sunday, August 11, 2019 - Suggested Donation: $20 * Le dimanche 11 août 2019 - Contribution: 20 $
Mélanie Brulée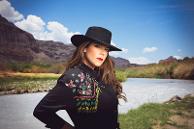 Born in Cornwall, Ontario to bilingual parents, Toronto-based Melanie interweaves her native language into her art like she crisscrosses musical genres: with ease. From the first listen, you can hear how her years living in Australia and France have influenced her style and sound. What most might call Americana, folk-rock or country music, Melanie colours with her own distinctive essence, bringing a vintage respect to a modern sound. Seeing her ease on stage, it's clear that's where she feels most at home, quickly winning over audiences with her charisma.
Originaire d'une famille bilingue de Cornwall en Ontario, Mélanie utilise les deux langues pour tisser une toile artistique où s'entrecroisent tout naturellement les styles musicaux. Dès la première écoute, on perçoit l'influence des années vécues en Australie et en France sur son style et sa musique. Plusieurs la qualifieraient d'américana, de folk-rock ou de country; toutefois, la musique de Melanie a sa touche et sa couleur distincte, de façon moderne, tout en respectant les racines de ces musiques. À voir son aisance sur scène, on comprend qu'elle est dans son élément, et les spectateurs sont rapidement conquis par son charisme.
Sunday, Sept 1, 2019 - Suggested Donation $20 * Le dimanche 1er septembre 2019 - Contribution $20
Leeroy Stagger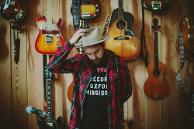 Leeroy returns to Rickksroom to share with us his latest creation of songs, art and stories. He has 2 new albums ! Me and The Mountain was written for the most part during a 3 week residency which took place at the Banff Centre in 2018. I am not going to say anymore except that you should join us to enjoy the new music that he will bring for our special community of music lovers of RickksRoom.
Join for an intimate afternoon with him and the rest of Leeroy's touring band, the player list including longtime collaborator Tyson Maiko on Bass, Michael Ayotte on Keys and Ryland Moranz on Banjo and Mandolin.
Sunday, Sept 8, 2019 - Suggested Donation: $20 * Le dimanche 8 septembre 2019 - Contribution: 20 $
Jeffery Straker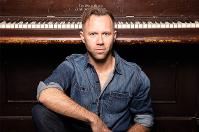 Singer-songwriter-pianist Jeffery Straker performs over 100 shows per year across Canada. He has recorded for CBC radio's 'Canada Live', had a music video chart in the top 10 on Much More Music Canada and has toured internationally as far as Peru, Mexico and Chile. His tour stops range from intimate house concerts to club and theatre shows and include recent sold-out concerts with several Canadian symphony orchestras, performing his own songs. Canadian Musician Magazine has said, "Very much an artist to watch" while the Chicago Free Press has written, "Rufus Wainwright, as well as K.D. Lang are among the Canadians making essential and beautiful music. Add the name Jeffery Straker to that list". *
Chanteur-compositeur-pianiste Jeffery Straker donne plus de 100 spectacles par année au Canada. Il a enregistré pour « Canada Live » de CBC Radio, a un vidéoclip au top 10 sur Much More Music Canada et a fait des tournées internationales au Pérou, au Mexique et au Chili. En tournée, il s'arrête à divers endroits qui vont de maisons pour concert intime, à clubs, à salles de spectacle où, récemment, il partageait la scène avec des orchestres symphoniques canadiens pour des concerts à guichets fermés. Canadian Musician Magazine a écrit: « Certainement un artiste à surveiller », tandis que le Chicago Free Press écrivait, « Rufus Wainwright ainsi que K.D. Lang sont parmi les Canadiens qui font de la musique remarquable et sublime. Ajoutons Jeffery Straker à cette liste. »
Sunday, Sept 29, 2019 - Suggested Donation: $20 * Le dimanche 29 septembre 2019 - Contribution: 20 $
Winter Wilson
Winter Wilson hit 2018 at full speed with the stunning new album "Far Off on the Horizon", and a tour with folk rock legends Fairport Convention. Their 2019 schedule maintains the momentum, including tours of Australia, Canada and Europe, plus the release of "Live & Unconventional", an album recorded live on the tour and featuring Fairport.
Kip Winter and Dave Wilson bring a sense of intimacy to every venue, blending superb, often hard-hitting original songs, stunning harmonies and musicianship with sometimes hilarious tales of life on the road.
Kip (vocals, accordion, guitar, flute) "simply has a voice to die for" (John Roffey, Maverick Magazine),whilst Dave (vocals, guitar and banjo) is now rightly recognized as being amongst the top tier of British songwriters, with his songs covered by some of folk's "greats".
*
Winter Wilson a frappé fort en 2018 avec son superbe récent album « Far Off on the Horizon » et une tournée avec les légendes du folk rock britannique Fairport Convention. L'élan se maintient en 2019 avec des tournées en Australie, au Canada et en Europe, ainsi que la sortie de « Live & Unconventional », un album enregistré en direct pendant la tournée et mettant en vedette Fairport.
Kip Winter et Dave Wilson apportent un sentiment d'intimité à chaque lieu, alliant chansons originales, souvent percutantes, magnifiques harmonies et virtuosité musicale avec des contes parfois hilarants de la vie en tournée.
Kip (chant, accordéon, guitare, flûte) « a une voix extrêmement envoûtante » (John Roffey, Maverick Magazine), tandis que Dave (chant, guitare et banjo) est maintenant reconnu parmi les grands compositeurs britanniques, ses chansons étant interprétées par de « grands » artistes folk.
Sunday, October 20, 2019 * dimanche le 20 octobre 2019
Suggested donation for artist $20 * Contribution 20 $
Tobias the Owl
Here is what they are saying about this artist who will be on our stage in October 2019.
" As much beauty as you can fit in the human sonic experience" - Ben Harper.
"Stirring, emotionally provocative and lush" - Kim Ruehl (NPR, No Depression)
"One of the best folk albums of 2018" - International Acoustic Music Awards
Tobias the Owl is a critically-acclaimed, award winning musical collective, based in the Pacific Northwest. The new album, A Safe Harbor for Wayward Echoes (Megaforce Records), one of the Top 100 albums in the Folk genres (Billboard, USA 2018), features Ben Harper, Laura Veirs, Inara George, and many other Grammy-winning artists. The album was produced by Grammy-winning producer and musician, Sheldon Gomberg, and has been lauded as "A rare gem... 5 stars!" (Eclectic Arts Magazine), "Triumphant... engaging... arresting" (Making a Scene), "Phenomenal" (Made for Music), and "TTO's best release to date" (Vents Magazine). The music of Tobias the Owl has been featured in Starbucks stores worldwide and has appeared on soundtracks of films and television shows internationally. Some of Tobias the Owl's songs have been covered by Jonah Tolchin and John McAuley of Deer Tick. The new album is an intimate look into songwriter, Elijah Dhavvan's battle with leukemia, and focuses on music as a journey of sublimation and healing.
Sunday, November10, 2019 - Brunch (on us) at 12:30 PM followed by show at 1:30 PM
dimanche le 10 novembre, 2019 - Brunch (sur nous) à 12h30 suivi par le spectacle à 13h30
Suggested donation $20 * contribution 20 $
Kerri Ough accompanied by Christine Bougie
Kerri Ough - Vocals, Guitar, Piano, Ukulele - Website - Facebook
Kerri Ough is a writer and musician, most known for being 1/3 of the band Good Lovelies who have spent the last 13 years touring around the world and releasing eight albums in that time. Kerri's most recent project is her debut solo album, One Day Soon, that was released Feb 2019 and which she toured in the East Coast of Canada opening for Royal Wood. About her album One Day Soon: "Anchored by an airy, intimate take on pop-tinged folk, the album is ripe with compelling foils – sometimes somber, sometimes sweet; sometimes wistful, others whimsical."
Christine Bougie - Guitarist, Lap Steel - Website - Facebook
Christine is an accomplished guitarist with one main guitar. She's also an in-demand lap steel player with one go-to lap steel. Yet while her approach to instruments is admittedly minimalistic, her approach to instrumentation – be it the lush soundscapes of her solo output or the aural textures she adds to the work of a myriad of well-known artists – is quite the opposite.As a solo artist and composer, Bougie has released four albums of instrumental music. In August 2019, she released Love Songs with the Queer Songbook Orchestra on 7" vinyl, which features two of her lap steel compositions, backed by a 10 piece chamber orchestra.