Wreckless Eric & Amy Rigby
Saturday, May 2nd, 2015 @ 2 pm-
Suggested Donation forArtist: $20
In his thirty-seven year career Wreckless Eric has made seventeen albums and worked with, or had his songs covered by artists as diverse as The Proclaimers, Yo La Tengo, The Blockheads (with and without Ian Dury), The Lightning Seeds, Holly Golightly, Cliff Richard, The Monkees, Ian Hunter, Die Toten Hosen and Two lone Swordsmen, to name a few.
On his last ever radio show, recorded a week before he died, Lou Reed played Eric's Take The Cash and described him as magnificent.
For the past six years and three albums he has worked in partnership with his wife, the songwriter and musician Amy Rigby, under the banner Wreckless Eric & Amy Rigby.
https://www.youtube.com/watch?v=uPtCbL3Uyl0
http://www.amyrigby.com/wrecklessericamyrigby.html
Sunday, May 17th, 2015 @ 4pm - SOLD OUT
Suggested Donation for Artist: $20
Returning to RickksRoom ! If you had the chance to see Martyn last year in our venue, I am sure you will want to reserve your spot ASAP to ensure you are in.
Compared to Bruce Springsteen, John Mayer, Bruce Cockburn and Dave Matthews, he has created his own style and reputation as a mesmerising live performer. A unique talent driven by passion, social awareness and love for his trade, his music manages to empower and speak for the many. Martyn was awarded Best Male Artist at the 2004 BBC Welsh Music Awards and in 2012 his song "There's Always Maybe" won the best folk song category in the World Independent Music Awards. In addition to his 5 top 50 UK hits, the importance of his work has been recognised by programmes such as BBC 2's prime time series on Singer/Songwriters. Social justice has an essential presence throughout his music, which has been recognised with various humanitarian awards and plaudits. Concerned with making music that is relevant and vital to his audience, he engages with challenging narratives tackling the complexity of the human condition underpinned with a promise of hope. In his own words "Really what I do is to try and write songs that might step up and make some sense of a moment in time. A good song makes you feel like you're not alone in the world."
www.martynjoseph.com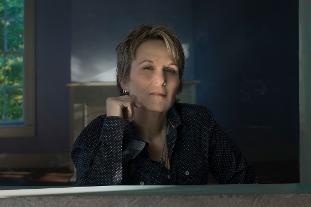 Sunday, June 14th, 2015 - SOLD OUT
Suggested Donation for Artist: $25
**PRE-PURCHASE OF TICKETS IS REQUIRED**
Mary Gauthier's signature as a songwriter has been a brutal honesty balanced by rough-hewn tenderness. Nowhere is that more true than on Trouble & Love, a song cycle that journeys through devastating heartbreak. She assembled her road band and an all-star cast of singers, co-writers, and players for this newest album. Gauthier describes the album as "This album reflects a total human experience. Love, loss, and a life transformed." Gauthier sums up. "It's not a random collection of songs. This record is a story".

Hope you will join us in the intimate setting of Rickks Room for this live performance.
Here's a link to Mary's website:
Email us at rickksroom@gmail.com to reserve your seats.
Dimanche, le 14 juin 2015 -
** Préachat requis**
On reconnaît les textes de Mary Gauthier à ce parfait mélange entre la vérité brutale et la tendresse primitive. Trouble & Love vous transportera dans l'univers déchirant des chagrins d'amour. Pour ce nouvel album et sa tournée, elle a assemblé un groupe de chanteurs, co-auteurs et musiciens parmi les meilleurs. Gauthier décrit l'album comme reflétant une expérience humaine totale ; l'amour, le deuil et une vie transformée. Gauthier résume. "Ce n'est pas une compilation aléatoire de chansons. Ce disque raconte une histoire".
J'espère que vous vous joindrez à nous dans le cadre intimiste de Rickks Room pour cette performance live.
Voici le lien vers le site Internet de Mary: http://www.marygauthier.com/
Écrivez-nous pour réserver votre place. rickksroom@gmail.com
Leeroy Stagger and Dennis Ellsworth
Saturday, June 20th, 2015 @ 2 pm -
Suggested Donation for Artist: $20
*** Double Bill ***
Leeroy Stagger returning to RickksRoom with his 10th full length album titled "Dream It All Away" Produced by Juno Award winner Russell Broom will be released May 2015 on Vinyl w/Download as well as CD via Rebeltone Records in North America as well as Blue Rose records in Europe.
Long time favorite of RickksRoom fans, we are very excited to be on the tour list to listen to the new tunes in our room.
www.leeroystagger.com
Dennis Ellsworth is a prolific songwriter. Lately he's gotten into rhythm of writing, recording and releasing an album a year. In between records, he travels around the planet singing songs characterized by a kind of dark optimism that's informed by early influences such as Roy Orbison, Neil Diamond and Kris Kristofferson.
Dennis also returns to RickksRoom with a new record, hurry and book your spots, this double bill will be an afternoon of great live music with these 2 singer/songwriters.
www.dennisellsworth.com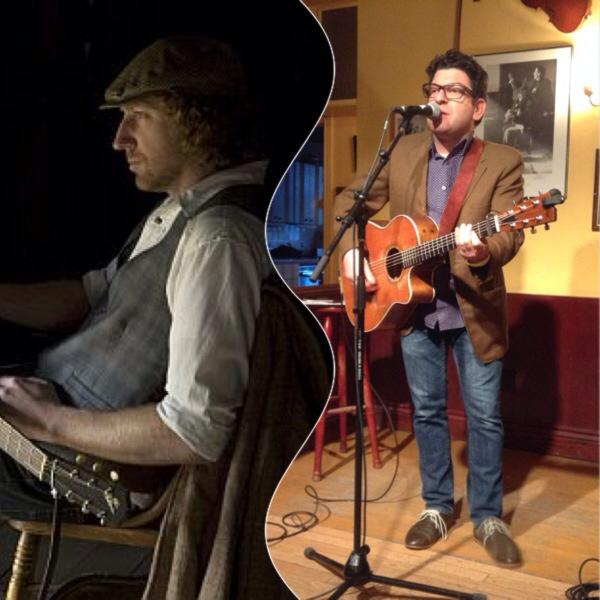 Trevor Alguire & Ben Sures
Sunday, August 2, 2015 @ 2 pm-
Suggested Donation for Artist: $20
*** Double Bill***
Miles Away is the highly anticipated new album from Trevor Alguire. Recorded at Metropolitan Studio in Ottawa, Ontario, Alguire brought together a band of longtime friends and established musicians, to craft eleven new songs that now make up this powerful 5th album.
Alguire has since gone worldwide with consistent radio play across North America, Europe, and Australia. Two of Alguire's songs have since been released on Blue Rose Records compilations alongside Gurf Morlix, Steve Earle & Dwight Yoakam. He opened for Martha Wainwright at Ottawa Bluesfest, performed a much coveted showcase at the Contact East Conference and, more recently, opened for Jimmy Rankin as part of the Juno awards.
www.trevoralguire.com
Ben Sures is a Folk, Roots and Blues singer songwriter and guitar player. He is nominated in 4 categories of the 2014 Edmonton Music Awards for: Album of the year, Blues recording of the year, Male artist of the year and in the People's choice category.
His live show is captivating, he is a great entertainer, funny, smart, musical and a gifted guitar player. He has won and been a finalist in all the International Songwriting contests, John Lennon, International and The USA songwriting competition.
Raised in Canada's 'Austin of the north' Winnipeg, Manitoba. Ben began playing guitar and writing songs at age 15. He performs with a seldom duplicated sense of intimacy that draws the listener inextricably into the folds of his melodic story telling.
www.bensures.com
Sunday, October 25, 2015 -
Suggested Donation for Artist: $20
Amelia Curran received her first Juno Award for Hunter, Hunter in front of an adoring hometown crowd in St. John's, NL, in April 2010. The album, which solidified Amelia's reputation as an heir to Leonard Cohen's songwriting throne, also received a total of four ECMA nominations, 4 Music NL awards, 3 Music NS awards, a spot on Exclaim's Wood, Wires & Whiskey coveted year-end and a place on the 2010 Polaris Long List. With the release of Spectators in 2012, Amelia was once again nominated for a Juno Award for Roots and Traditional Album of the Year. The album is a meditation on frailty, restlessness, time and its finitudes, and is both storm and harbour to Amelia's celebrated lyricism. The record received rave reviews, and found its way on to many Best Of 2012 lists across Canada.
They Promised You Mercy is the newest collection of songs by Amelia Curran, Canada's master contemporary songstress. On this album, Amelia's knife-sharp lyrics find peace and even cheerfulness amidst lush layers provided by producer Michael Phillip Wojewoda's nuanced studio vision. The album is a poised, focused and consummate work that showcases Amelia's singular songwriting talent. They Promised You Mercy raises the lyrical bar yet again with its unrivaled eloquence. They Promised You Mercy will be released by Six Shooter Records on November 4, 2014.
www.ameliacurran.com
Sunday, November 8th, 2015 @ Show & Brunch
Suggested Donation for Artist: $20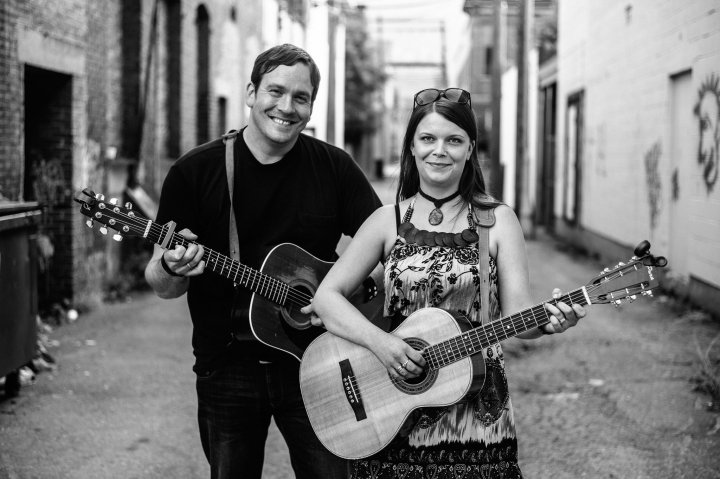 Saskatoon native singer-songwriters Jen Lane and John Antoniuk have recently released a duets album, Jen & John. The album is co-produced by Jen and John, and features 3 new songs written by John, 2 new songs written by Jen, and a couple of covers. "Oh My Sweet Carolina" by Ryan Adams was the first song the musical couple sang together when they met and began jamming. "Crazy Mama" by J.J. Cale (1972) was recently discovered when John got Jen a record player for Christmas last year and picked up a few old, used records. John Antonuik comes from the indie/roots side of life and Jen Lane has a more country/folk in her repertoire. The two have always kept their projects separate up until now. It was during their attendance at one of their many showcases that the industry began to buzz with the idea of a full collaboration between the songwriting couple. The result is Jen & John.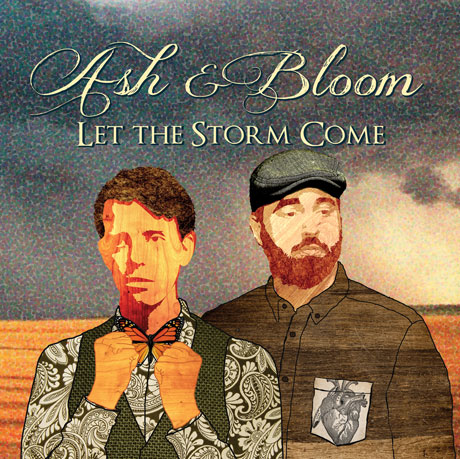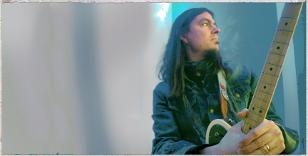 Sunday, November 2nd, 2014 @ 1:00 pm -
**DOUBLE BILL**
Brunch will be served before the show at noon.
Ash & Bloom
Ash & Bloom have crafted a sound that requires two people playing and singing together, a sound reminiscent of Simon & Garfunkel and Iron & Wine. Their show also leans into synergy as their songs turn audiences into unsuspecting choirs.
They released their debut full-length album titled "Let The Storm Come" on June 24th, 2014, which features songs co-written by some of Canada's greats; Peter Katz, Caroline Brooks (The Good Lovelies), Julie Crochetiere and Rob Szabo. Their Anywhere & Everywhere Tour has the band on tour throughout North America and Australia from June 2014 until 2015.
Dave McCann
Gaining ground as regional luminaries in the Western Canadian roots-rock scene, Dave and the Firehearts have always given fame the backseat to the idea of making creativity and musical impact a priority. They have shared the stage with many great artists over the years, Willie P. Bennett, Blackie and the Rodeo Kings, Neko Case, Naomi Shelton, Melanie Safka, Dave Carter and Tracy Grammer, Joe Pug, Kieran Kane, The Skydiggers, Geoff Muldaur and more. The Firehearts' line up is based on long time guitarist Dave Bauer, multi instrumentalist Peter Loughlin on the Bass, Piano and Guitar, Tim Williams on the Drums and acclaimed slide guitar wizard Charlie Hase on the pedal steel. The band is based in Calgary, Alberta.
Here's a link to their websites;
Email us at rickksroom@gmail.com to reserve your seats
Dimanche, le 2 novembre 2014 à 13h00 –
**Programme double**
Brunch servi à midi, avant le spectacle
Ash & Bloom
Ash & Bloom ont conçu un son pour deux voix et deux instruments, un son qui rappelle les duos Simon & Garfunkel et Iron & Wine. Une synergie se crée pendant le spectacle et le public ne peut résister à l'envie de chanter en chœur.
Le 24 juin 2014, ils ont lancé leur premier album complet intitulé « Let The Storm Come », qui propose des chansons coécrites par certains des plus grands du Canada; Peter Katz, Caroline Brooks (The Good Lovelies), Julie Crochetiere et Rob Szabo. La tournée « Anywhere & Everywhere » les mènera à travers l'Amérique du Nord et l'Australie jusqu'en 2015.
Dave McCann
Source d'inspiration montante du genre roots rock dans l'Ouest canadien, Dave and The Firehearts ont toujours préféré laisser place à la créativité et l'impact musical plutôt qu'à la célébrité. Au fil des ans, ils ont partagé la scène avec de grands artistes, entre autres Willie P. Bennett, Blackie and the Rodeo Kings, Neko Case, Naomi Shelton, Melanie Safka, Dave Carter et Tracy Grammer, Joe Pug, Kieran Kane, The Skydiggers, Geoff Muldaur. Les membres du groupe de Calgary (Alberta) The Firehearts sont Dave Bauer, vétéran guitariste, Peter Loughlin, multi-instrumentiste (basse, piano et guitare), Tim Williams à la batterie ainsi que le virtuose de la slide guitar Charlie Hase sur la pedal steel.
Écrivez-nous pour réserver votre place.
rickksroom@gmail.comVoici les liens pour les sites Internet :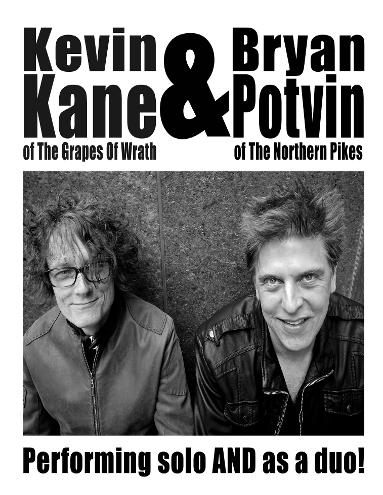 Sunday, October 19, 2014 @ 2:00 pm
From the mid-80s to the early-90s, The Grapes Of Wrath and The Northern Pikes produced some of the catchiest and most heart-felt singles and videos to come out of Canada at that time. Although the bands shared similar values musically, they only performed on the same bill once during their heydays. Fast forward some 20 years later and the guitarists from each of these bands find themselves living just blocks away from one another in Toronto. This realization led to the two of them getting together to hang out with a couple of guitars for some casual jams, and the conclusion: "this sounds good! Let's do some shows!"
This pairing presents a special treat for fans of Canadian rock, as Bryan Potvin of The Northern Pikes and Kevin Kane of The Grapes Of Wrath team up to perform their solo material and favorites from both bands, both individually and as a duo ("The Northern Grapes"? "The Pikes Of Wrath"?).


As well as old favourites from their respective back catalogs, Bryan will also be drawing heavily from his just-released debut solo album, Heartbledwhite, while Kevin will be performing several of the songs from last year's Grapes comeback, High Road, and may slip in a song or two from his next solo project.
Don't miss this rare opportunity to hear the voices behind so many CanCon classics team up and perform together,
Here's a link to their websites;
http://www.kevinkanemusic.com/
Email us at rickksroom@gmail.com to reserve your seats
Dimanche, le 19 octobre 2014 à 14h00
Du milieu des années 80 jusqu'au début des années 90, The Grapes Of Wrath et The Northern Pikes ont produit certains des « singles » et vidéos les plus accrocheurs à être lancés au Canada durant cette période.
Bien que les groupes évoluent dans le même style musical, ils n'ont partagé la scène qu'une seule fois pendant les années de grande popularité.
20 ans plus tard, les guitaristes de chacun des groupes vivent à Toronto, à quelques pâtés de maisons. Deux d'entre eux se rencontrent occasionnellement pour une session d'improvisation. Le résultat est concluant; il faut faire des spectacles!
Ce duo fera la joie des fans de rock canadien. Bryan Potvin de The Northern Pikes et Kevin Kane de The Grapes Of Wrath présentent leurs pièces, les succès des 2 groupes en solo et en duo. ("The Northern Grapes"? "The Pikes Of Wrath"?).
En plus de leurs grands succès, Bryan interprètera plusieurs pièces de son premier album solo qui vient de paraître, Heartbledwhite, tandis que Kevin offrira quelques chansons de l'album High Road de The Grapes et pourquoi pas quelques une des pièces de son prochain projet solo.
Ne manquez pas cette rare occasion d'entendre les voix derrière tant de classiques canadiens.
Écrivez-nous pour réserver votre place.
Voici le lien pour les sites Internet :
http://www.kevinkanemusic.com/
Sunday, September 21, 2014 @ 2:00 pm
*Live Recording Session*
Five albums, 12 years of touring, and over 15 awards for Best Song, Best Vocal performance, and Female Performer of the year, and Rickks Room is lucky enough to have her perform her next album here!
Angie Nusseys' attitude towards life and other people has the appealing charm of a long lost friend. Her stage presence is disarming and although she maintains a wonderful degree of humility, she never fails to perform a world-class show. It has been said that "she wears her heart in her voice" and her voice rings with the ease of a warm shower.
Here's a link to her website:
http://www.angienussey.com/home.html

Email us at rickksroom@gmail.com to reserve your seats
Dimanche, le 21 septembre 2014 à 14h00
*Enregistrement Live*
Rickks Room se transforme en studio d'enregistrement pour le prochain disque de Angie Nussey, gagnante de plus de 15 prix pour meilleure chanson, meilleure performance et interprète féminine de l'année.
En tournée depuis 12 ans avec 5 albums à son actif, elle s'arrête chez Rickks Room et saura vous charmer par sa simplicité tout en vous offrant une performance impeccable.
Angie chante avec tout son cœur et vous berce de sa douce voix.
Voici le lien pour son site Internet: http://www.angienussey.com/home.html
Écrivez-nous pour réserver votre place: rickksroom@gmail.com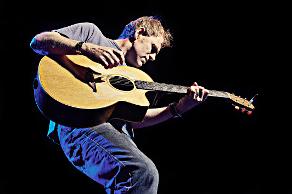 Saturday, September 6, 2014 @ 2:00 pm
With a career spanning 30 years, 31 albums, over a half a million record sales and thousands of live performances, the versatility of his music touches genres of folk, rock, soul, folk funk and Americana, yet somehow all these labels cannot define the spirit of his music. Compared to Bruce Springsteen, John Mayer, Bruce Cockburn and Dave Matthews, he has created his own style and reputation as a mesmerizing live performer.
Martyn Joseph. A unique talent driven by passion and love for his trade, continues to write, sing and play from the heart. It's a road he's been travelling for most of his life and, as he often tells his audience, 'you keep turning up and so will I.
Here's a link to his website:
Email us at rickksroom@gmail.com to reserve your seats a
Samedi, le 6 septembre 2014 à 14h00
Depuis les 30 dernières années, le prolifique Martyn Joseph a enregistré 31 albums, vendu plus d'un demi million de disques et a donné des milliers de spectacles.
Son répertoire comprend des styles musicaux variés dont le folk, le rock, le soul, le folk funk et l'Americana. Bien qu'il soit souvent comparé à Bruce Springsteen, John Mayer, Bruce Cockburn et Dave Matthews, il a peaufiné un style bien à lui et ses performances sur scène n'ont d'égal que sa réputation.
Martyn Joseph est passionné de son art. Il a voyagé presque toute sa vie pour partager son amour de la musique. « Tant que les gens seront au rendez-vous, j'y serai aussi. » dit-il souvent. Alors on vous attend !
Écrivez-nous pour réserver votre place.
Voici le lien pour son site Internet :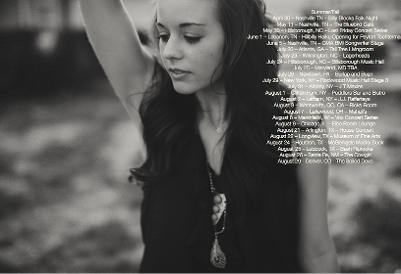 Sunday, August 3rd, 2014 @ 2:00 pm
After leaving an indelible mark during a successful run on season three of NBC's The Voice, and earning high praise from the likes of CeeLo Green and Blake Shelton along the way, the rest of America now knows what her fans learned long ago―Emily Earle is one of the most uniquely talented and genuine singer/songwriters to come along in quite awhile
Now living in Nashville, Emily Earle continues her musical journey every day. In addition to her national television appearances, she has also performed on stage in Las Vegas with CeeLo Green and The Muppets, toured with her uncle (legendary American singer/songwriter) Steve Earle, and has had her work featured on AmericanSongSpace.com.
Here's a link to her website:
Dimanche, le 3 août 2014 à 14h00
Emily Earle, chanteuse et auteur compositeur, s'est démarquée lors de son passage à l'émission The Voice (NBC) où CeeLo Green et Blake Shelton ont vanté ses talents.
Maintenant établie à Nashville, Emily Earle poursuit sa carrière musicale. Elle participe à plusieurs émissions américaines, a partagé la scène avec CeeLo Green and the Muppets à Las Vegas et a aussi joint son oncle, le légendaire Steve Earle lors de sa tournée. Quelques unes de ses pièces ont été présentées sur AmericanSongSpace.com.
Voici le lien pour son site Internet :
Sunday, July 13, 2014 @ 2:00 pm
Marta grew up on the outskirts of Australia's Carberra and later moved to Melbourne to focus on singing and songwriting.
During European dates, Marta was approached by classical conductor Giancarrlo Urso and first violinist Maurizio Azzarello with an interest in writing orchestral arrangements of her compositions. Marta returned to Italy in December 2010 for a Christmas concert backed by the Gala Orchestra of Milan in the 18th century Teatro Di Sociale. This was recorded for a both a DVD and album release.grew up on the outskirts of Australia's capital, Canberra brlf-titled full release.
In 2014 she showcased a couple of times during this year's Canadian Music Week, toured in Ontario and Quebec and has been garnering great reviews and interest for her new album Voodoo Dolls and False Alarms which was released last month.
Also, check out her website at http://martapacek.com/
Dimanche, le 13 juillet 2014 à 14h00
Native de la région de Canberra en Australie, Marta s'installe à Melbourne pour se concentrer sur l'écriture et la chanson. Lors d'une tournée européenne, Giancarlo Urso, musicien classique et Maurizio Azzarello, premier violon manifestent le désir de faire les arrangements de ses compositions. Marta retourne en Italie en décembre 2010 pour un concert avec le Gala Orchestra de Milan dans le Teatro Di Sociale. Ce concert a été enregistré et est disponible en DVD et CD.
Elle s'est produite récemment en Ontario et au Québec et pendant le « Canadian Music Week ». Son album Voodoo Dolls and False Alarms lancé le mois dernier reçoit de bonnes critiques.
Sunday, June 8, 2014
Manitoba native Matt Epp is irrefutably one of the most extraordinary Artists to come out of Canada in the past decade. His particular character of soulful folk, infectious pop sensibilities and whimsical humour has won the admiration of an audience which spans the globe. He is a self-taught musician with a crystal voice, dynamic in its range, and music that feels as natural as the earth that shakes, spins, and cradles us. Check him out www.mattepp.com
Click on the artist's name to view their website.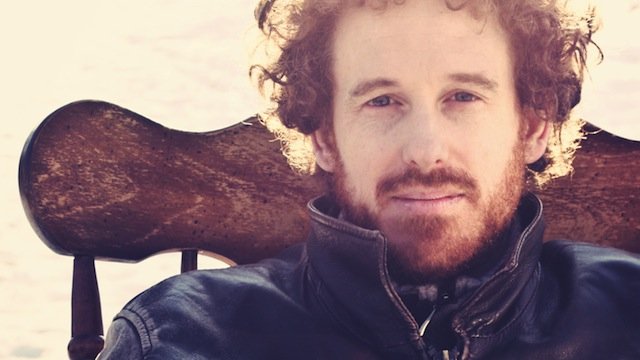 Sat, October 20th, 2013 @ 2:00 pm
$20

Mark Berube's orchestral jazz-folk recalls other instrument-happy musicians of the last few years like Beirut and La Strada, but the music goes beyond the orchestral sound. The tender, introspective tunes that Montreal chamber-folk singer/songwriter Mark Berube pens wouldn't normally be described as "funky." But that's exactly what he pulled off with some tunes. "Musically, lyrically, instrumentally, emotionally he's found the perfect balance with his new collection of engrossing chamber folk, which mixes with the grandiose Arcade Fire style.
Website: http://www.markberube.com/
Email : RickksRoom@gmail.com to reserve your seats
Sat, August 31st, 2013 @ 4:30 pm, Sun, May 18, 2014

$25

Singer/songwriter Joseph Arthur's sheer poetic nature and experimental sonic proclivity is beyond comparison to anyone. Arthur's The Ballad of Boogie Christ is perhaps his most focused, yet stylistically eccentric work; a creative mind at play with avant-garde swaths of rock, folk, and soul from the mind of a true visionary. With emotive storytelling expressed through an artist's eyes, Arthur's melancholy goes straight to the heart.
Elmore Magazine Online (USA)
Website: www.josepharthur.com

Email : RickksRoom@gmail.com to reserve your seats
Sat, August 17th, 2013 @ 2:00 pm
$20

Caracol is a Montreal-based singer-songwriter. Her music is filled with raw emotion, in a style that includes pop-folk-indie-vintage rocksteady-50's soul influences. She writes in both french and english and is equally comfortable with both languages.
Website: http://www.caracolmusique.com
Email : RickksRoom@gmail.com to reserve your seats
Sat, June 29th, 2013 @ 2:00 p.m
$20

Leeroy will be performing songs from his newly released record "Truth Be Sold". The album was recorded in Portland Oregon at Mystery Machine Studio. Over the years, Leeroy Stagger has shared the stage with plenty of talented musicians, including The Pixies, Los Lobos, Tegan and Sara, Ron Sexsmith, Joel Plaskett and George Thorogood and his songs have received placement on the hit TV shows Greys Anatomy, Sons Of Anarchy, Degrassi andHeartland. He has garnered an international fan base after relentless touring both home and abroad. It is simply a matter of time before Stagger joins the likes of Ryan Adams, John Hiatt and Steve Earle as an ambassador for North American Roots Rock n Roll.
Website: www.leeroystagger.com
Email : RickksRoom@gmail.com to reserve your seats