Sunday, November 6, 2022 @ 1 PM start - Donation $25 PP
Last show of the season ! We are closing this year's series with Leeroy Stagger. He is no stranger to RickksRoom, this will mark 14th show on our stage, hope you will join us for an afternoon of taking in his newest released album Dystopian Weekends and a sneek peek at the newest material is working on..........he always has a new song or two that is introduced at a RickksRoom show, so come out and experience this very talented singer-songwriter in our intimate concert room where new and old friends gather to support live music.
Email us rickksroom@gmail.com to reserve your seat.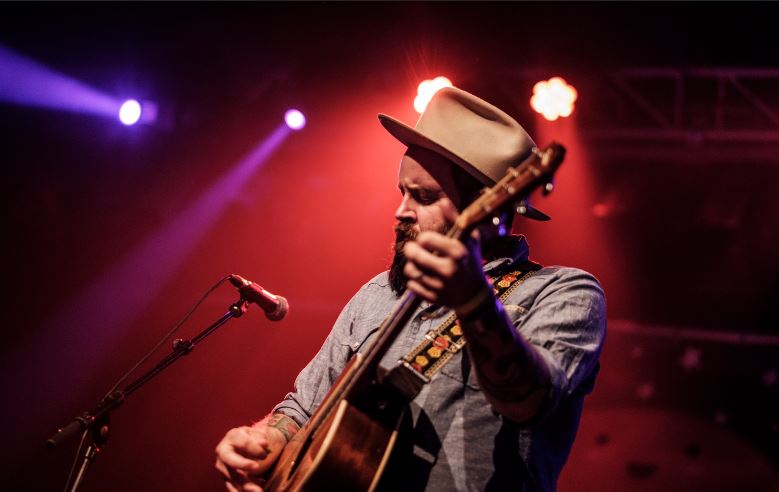 Sunday, October 2, 2022 @ 2 PM start - Donation $25 PP
Returning to the RickksRoom stage Dennis Ellsworth singer-songwriter, performer and producer from PEI.
He has worked in collaboration with the Skydiggers, Gord Downie, Joel Plaskett, Leeroy Stagger and many more. He will bring a variety of style from folk to rock n roll to electro-pop.
He has completed 10 albums since 2009. His most recent is self-produced called common Senseless recorded with longtime collaborator, Adam Gallant.
Seats are limited, email rickksroom@gmail.com to reserve your spot in our listening room.
RickksRoom celebrating 100th show !
Sunday, August 21, 2022 @ 1 PM start - Donation $30 PP
We are ecstatic to have Geny & Matt, the Co-Consipirators and Emily Triggs. to our room to bring live music entertainment in celebration of our milestone show, be sure to email rickksroom@gmail.com to reserve your seat !
Lynne Hanson Sunday, June 12, 2022 @ 2PM
Too tough for folk and too blues-influenced for country, Lynne Hanson's brand of porch music with a little red dirt can turn on a dime from a sunshine, blue sky ballad to a full on thunderstorm of gritty Americana swamp from one song to the next. Her hard living music has garnered her the nickname "Canada's Queen of Americana." And while her deep, bluesy croon has drawn comparisons to Lucinda Williams and Gillian Welch, it's the poetry of her lyrics that really sets her apart.
Join us to welcome Lynne back to the RickksRoom stage.
Martyn Joseph - Sunday, May 15th, 2022 @ 3 PM
Martyn is returning to RickksRoom this Spring with 2 new albums since we last had the pleasure of hosting. Martyn is a completely unique and mind blowing artist. Take everything you think you know about singer songwriters and ........rip it up ! For one man and a guitar he creates a performance with a huge far reaching sound that is energic, compelling and passionate. Be it to 200 people or 20000 people he blows the crowd away night after night.
Come join us on Sunday, May 15th 3 pm start time - email rickksroom@gmail.com to reserve your spot.
Suggested donation : $30 per person